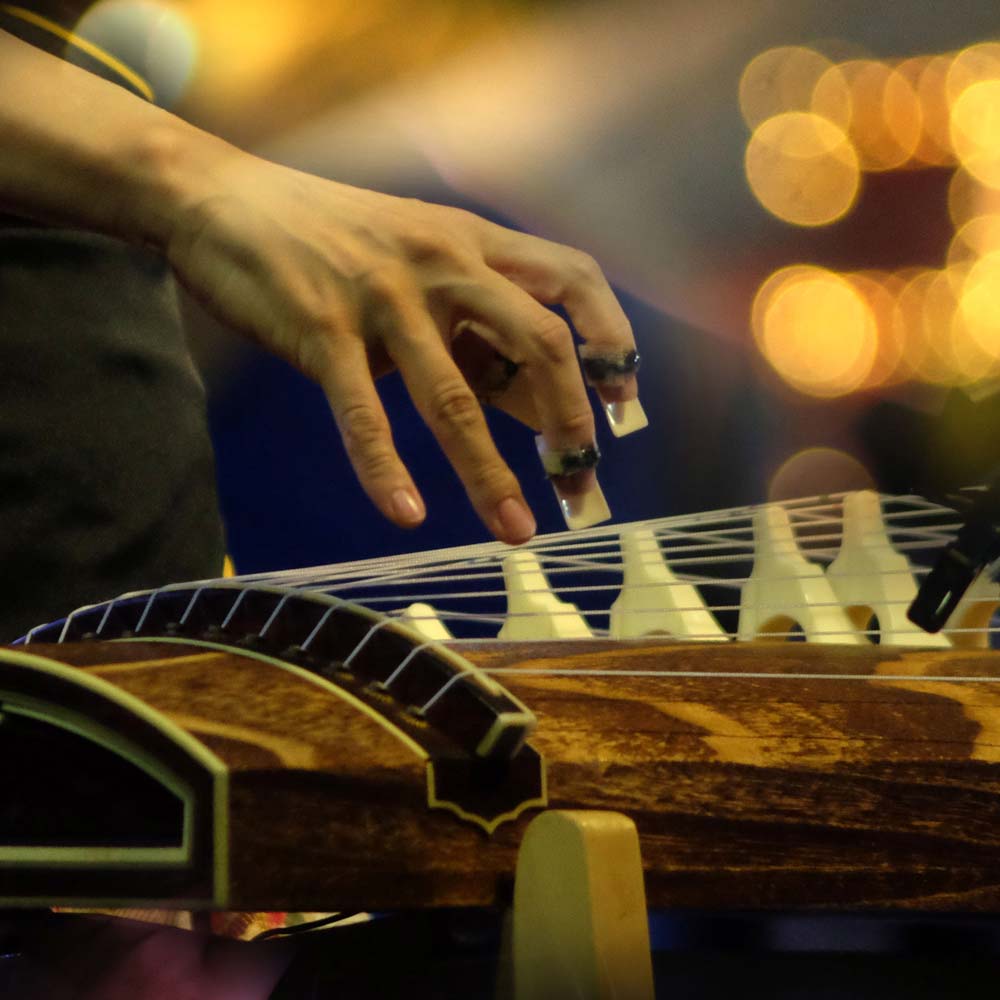 Virtual Koto is the national Japanese musical instrument available to play on Virtual Piano. It is a plucked instrument derived from its Chinese equivalent, Zheng. It is possible to find similar instruments in Mongolia, Korea, Vietnam, Indonesia and Kazakhstan. The majority of Kotos have 13 strings, while others have 17 strings. These strings are strung over movable bridges used for tuning. Koto strings are generally plucked using three fingerpicks, worn on the first three fingers of the right hand. Yatsuhashi Kengyo (1614–1685) was a gifted blind musician from Kyoto who changed the limited selection of six songs to a brand-new style of koto music which he called "kumi uta" and has since been considered the father of modern Koto. You can now experience playing the Koto online with the Virtual Koto.
Learn to play the Koto in less than one minute, anywhere, anytime. You can use your computer, tablet or even mobile device.
Anyone can experience the Koto through Virtual Piano. That's right. Users don't need to be able to read music or to have played the Koto before. Virtual Piano music sheets contain letters that correspond to the keys from a QWERTY keyboard. So it's quick and simple to pick up. You can enjoy playing the Koto instantly - anywhere, anytime.