Enter the number one online piano competition, nurturing innovation and creativity in music for over 15 years. This year's championships will take place from 1st July 2021 - 31st May 2022. The Virtual Piano World Championships 2021 edition is more inclusive than ever before, including categories for individuals, students, teachers and schools. You can take part in one or all of the categories. It is free to enter, the prizes are extraordinary, and your skills are guaranteed to improve throughout the championships.
*** EXCITING NEWS ***
The original deadlines have now been extended into 2022 due to the pandemic. This means you will now be able to enter the championship elimination rounds till 31st March 2022 and winners will be announced on 31st May 2022. So, complete the entry form today and submit your entry when you're ready. Play in the world's first online piano competition for all.
Category 1

Best Virtual Pianist 2021
Record your screen as you play your favourite song on Virtual Piano. This category has 2 rounds. High-quality entries from Round 1 will be shortlisted for Round 2 (the final). Finalists will submit a final video to help determine the winner. The winner will be awarded the Best Virtual Pianist 2021 title!
PRIZES: CHAMPION: $300 / 2ND: $100 / 3RD: $50
Category 2

Virtual Piano Champion 2021
A knockout format where you play in multiple rounds. Winning each round enables you to go to the next round and rise to the top. Starting with the Super Easy level, progressing to more difficult levels in each round. This is your chance to win the cash prize and become the Virtual Piano Champion 2021.
PRIZES: CHALLENGE WINNER: $150
Category 3

Best Performing Member 2021
Calling all Virtual Piano Members to play 4 allocated songs while logged-in. 1st song will be Super Easy, 2nd song; Easy, 3rd; Intermediate and 4th song Expert level. Your score will appear on the Music Sheet Leaderboard. The highest scores across all 4 songs will determine the winner. The winner will be awarded the cash prize as well as the Best Performing Member 2021 title.
PRIZES: BEST MEMBER 2021; $300 USD
Category 4

Best Piano Teacher 2021
Calling all piano/music teachers to submit a video up to 2-minutes long showing the basics of playing the piano on Virtual Piano and include a testimonial from a student. This is a single round category where the best video will win the grand cash prize and the Best Piano Teacher 2021 title.
PRIZES: BEST TEACHER: $350 / RUNNER-UP: $150
Category 5

Best Music Class 2021
An orchestral performance by a group or class (minimum of 10 participants) utilising various instruments on Virtual Piano. This is a single round category where the best video will win the prize of up to 20 Virtual Piano Memberships and the group will be awarded the title of Best Music Class 2021. In addition, all qualified videos will be featured on Virtual Piano channels.
PRIZES: 20 VP MEMBERSHIPS WORTH $1,000 USD
Category 6

Best Musical School 2021
Calling schools worldwide to bring students together for a brief session to practice and play a chosen song on Virtual Piano, in unison. A video of the performance of the chosen song must be submitted for your chance to win. The prize rewards the most musical students in the winning School and grants the school the title of the Best Musical School 2021.
PRIZES: 30 VP MEMBERSHIPS WORTH: $1,440
Complete the form to enter
*** Deadlines Extended ***

Championship Schedule
01 Jul 2021

Entries Open: Entries in the Virtual Piano World Championships 2021 open.

01 Jul - 31 Mar 2022

Eliminations: Elimination rounds for categories that require multiple rounds.

01 Apr - 16 May 2022

Finals: Entries due by 16th May 2022 for all single and multiple round categories.

31 May 2022

Winners: Winners announced for all categories.
Frequently Asked Questions

FAQ's
Taking part is easy. All you need to do is follow the instructions for the particular category you want to enter. Some categories require you to submit a video and others require you to play songs on the Virtual Piano platform and get a score.
Record a video using screen capture software. The video must show you playing Virtual Piano (https://virtualpiano.net/). Your computer may already have a screen capture feature built-in, and if not, you can easily install one. You may wish to use CloudApp or another similar software. For the Best Virtual Pianist category, you may also want to consider recording your hands using a webcam or mobile device. You can then combine the two videos. See examples here: https://youtu.be/svI9PJqhWVU
You can play whatever song is your favourite! See the main music sheets page for inspiration and the latest songs page for the newest songs on Virtual Piano. Find fun and recognisable songs in the below categories:
When you complete the Virtual Piano Championships entry form, you will be sent an email with your unique Championships ID number. If you do not receive the email, check your junk folder. If it is not there or you have lost it, please complete the form again to generate a new ID number. If this still doesn't work, please contact Virtual Piano via the contact form, and we will locate your ID number for you.
Winners in the Virtual Piano World Championships 2021 will be announced on the 31st of May 2022 for all categories.
Yes, you can enter the same category more than once. So don't be afraid to give it another go, attempt another song or create a new video. Practice makes perfect!
Round 2 qualifiers will be announced on different dates, depending on the specific category you have entered. We will send all competition notifications to the email address that you submitted via the sign-up form. If you have not received any emails, please contact Virtual Piano using the contact form.
Yes, you can enter more than one category in the Virtual Piano World Championships. You can enter as many categories as you like, and you can enter multiple times if you wish.
The deadline for Round 1 entries into the Virtual Pianist category is the 31st of March 2022. After this date, those entrants which qualified for Round 2 will be notified, and no further entries for this category will be accepted.
If you have completed the competition entry form and selected the Champion category, you will be notified by email with the details of your challenge. Your first round will require you to play a song from the Super Easy category, and Virtual Piano will automatically assign you a verified song to play. Once you get through to Round 2, you will be required to play a song at Easy level, Round 3 will be Intermediate level, and Round 4 will be Expert level. At each stage, you will be sent an email with details of your challenge.
Yes, Virtual Piano is completely safe for children. We aim to create and maintain a safe environment for all users. We enforce a code of conduct through our House Rules, and any users who violate this will be blocked from our channels. While we attempt to monitor all channels, inappropriate content posted by the community may appear at times. If you see any, as with any platform, please use the abuse/spam report filter on that particular network or channel. As much as possible, we use category blocking so that inappropriate advertising is not served on the website and to keep the website family-friendly. Virtual Piano is an online platform used by millions of people all over the world. We recommend caregiver guidance for children under 13 using the platform, and we strongly advise that children are appropriately educated about internet safety.
There are six different categories in the Virtual Piano World Championships 2021. See below for a summary for each category:
Best Virtual Pianist: Open to all.
Virtual Piano Champion: Open to all.
Best Performing Member: Open to Virtual Piano Plus members.
Best Piano Teacher: Open to all teachers.
Best Music Class: Open to a class or group.
Best Musical School: Open to all schools.
Yes, Virtual Piano Membership is right for you if you're looking for one of the following additional benefits:
Experience Virtual Piano without advertisements.
Learn, teach or just play using our lightning-fast engine.
Save your perfect piano environment settings so you can focus on the music.
Create music sheets and record your performances.
Build a pianist profile and get a global rating.
Compete in Virtual Piano competitions and live leagues, collect medals and rewards.
Use multiple devices with your preferred settings.
Analyse and improve your performances.
Enjoy additional flexibility like commercial use, production of piano music, sell your music etc.
You can afford to pay $4 per month (Charged $48 USD per year).
To enter this category, as a Virtual Piano Member you will play 4 allocated songs while you're logged in starting with a Super Easy song and ending with an Expert level song. The exact 4 songs to be played in this category are: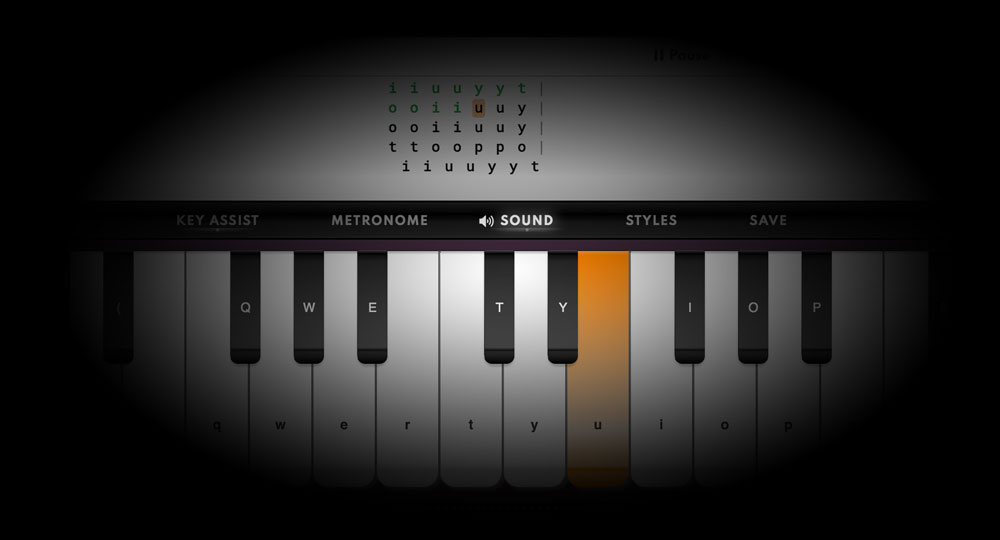 Complete the form to enter