1. Select a song in the Virtual Piano Search box or by browsing the Music Sheets.
2. Letters in the music sheets refer to the keys on your computer keyboard.
3. Press the highlighted keys on your computer keyboard to play the song.
More on How To Play
VIRTUAL PIANO
Virtual Piano enables you to play the piano on your computer keyboard, mobile, and tablet.
QUICK. EASY. ENJOYABLE.
Learn to play the piano instantly on Virtual Piano. Become an online pianist and create your own extraordinary music!
The platform enables you to play the piano instantly on your computer keyboard, mobile, and tablet. This online tool helps you learn to play a variety of virtual music instruments, become an online pianist and create your own extraordinary music! VirtualPiano.net is the original online piano platform, played by more than 19 million people a year. It is free to use by anyone, anywhere, anytime. But there's more. Way more, when you join.
Those who wish to experience the full range of the platform's powerful features have the option of becoming a member. You don't need to download or install anything. However, Virtual Piano offers a Web App for all mobile & tablet devices as an option. The best part is that you don't even need to know how to read music notation. VirtualPiano.net's music sheets use the plain English alphabet and simple semantics, so you can enjoy the experience of playing the piano in less than a minute.
Oh, and the music sheets are free too! Thousands of them. So, go find and play a song that moves you. Learn it, teach it and share it. Make a positive impact on the world around you. Amplify your imagination, creativity and a new love for music. Begin today.
VIRTUAL PIANO IS THE WORLD'S FIRST AND MOST LOVED ONLINE PIANO KEYBOARD
More about us
To play a wrong note is insignificant; to play without passion is inexcusable!
Ludwig van Beethoven
Be the very best version of the artist you are inspired by and there's never a better time than now to begin.
Habib Amir
Where words leave off, music begins.
Heinrich Heine
Music is the literature of the heart; it commences where speech ends.
Alphonse de Lamartine
It's amazing to be able to follow someone else's music sheet, but there's a whole other thrill in the bravery and innovation of composing your own melody!
Habib Amir
Music is the language of the spirit. It opens the secret of life bringing peace, abolishing strife.
Kahlil Gibran
Music expresses that which cannot be said and on which it is impossible to be silent.
Victor Hugo
Music in the soul can be heard by the universe.
Lao Tzu
Where words fail, music speaks.
Hans Christian Andersen
A painter paints pictures on canvas. But musicians paint their pictures on silence.
Leopold Stokowski
Music is the strongest form of magic.
Marilyn Manson
The notes I handle no better than many pianists. But the pauses between the notes ah, that is where the art resides.
Artur Schnabel
Play always as if in the presence of a master.
Robert Schumann
Without music, life would be a mistake.
Friedrich Nietzsche
Don't be afraid of change. It represents life and energy. Change is good. Reinvent yourself. You have the tools in front of you. The right time is now.
Habib Amir
I dreamt of you last night - as if I was playing the piano and you were turning the pages for me.
Vladimir Nabokov
Life is like a piano. What you get out of it depends on how you play it.
Tom Lehrer
One of my biggest thrills for me still is sitting down with a guitar or a piano and just out of nowhere trying to make a song happen.
Paul McCartney
One good thing about music, when it hits you, you feel no pain.
Bob Marley
Music, once admitted to the soul, becomes a sort of spirit, and never dies.
Edward Bulwer Lytton
Music gives a soul to the universe, wings to the mind, flight to the imagination and life to everything.
Plato
Like Virtual Piano? Then you'll love
Virtual Piano Plus

. A faster engine, additional features and a richer experience.
Premium Membership
Featured on
WE'VE GOT NEWS!
BUT FIRST: Clear your browser cache and reload Virtual Piano to be able to indulge in the latest updates.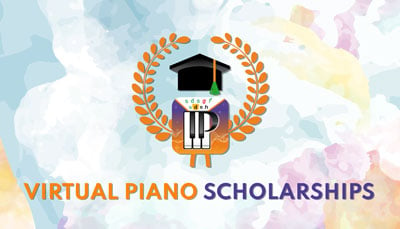 We are thrilled to announce Virtual Piano Music Scholarships that boost learning – awarded to ambitious individuals who need financial support.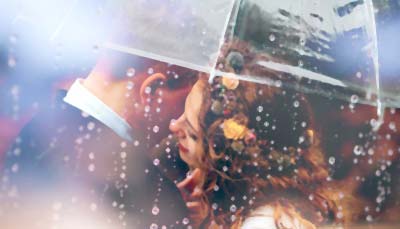 An outstanding performance of Mariage d'Amour on Virtual Piano that will steal your heart in seconds. See what you can achieve on Virtual Piano.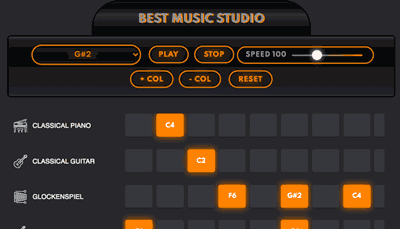 Say hello to the Best Music Studio! Create quick orchestral compositions with 24 of the world's best classical music instruments in minutes.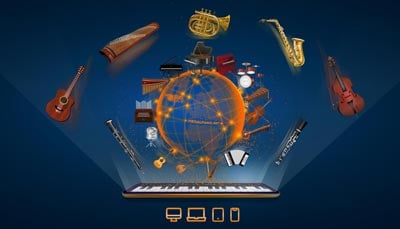 ing 10 new virtual music instruments on Virtual Piano. Load the new instruments via the piano SOUND menu or on the Instruments page.