Virtual Piano Music Scholarships are Premium Memberships awarded free to keen individuals who need financial support. Premium Memberships normally cost $48 per year. However, from October 2022 onwards, every time a Premium Membership is purchased on Virtual Piano, we will award a scholarship to an individual going through hardship. Helping to boost music education in parts of the world where music is less accessible. We call it the redistribution of love for music!
For many, the ability to learn music is either difficult, unaffordable or even impossible. Worldwide, the three main barriers to learning music are access to instruments, learning traditional music notation and fees to pay a teacher. Virtual Piano has already solved some of these problems for over 100 million people because it is a free learning tool that eliminates the need to pay for instruments and lessons. Our goal now is to help solve these problems for another 100 million people by 2030.
On Virtual Piano, you play music written in the plain English alphabet, so you don't need to spend months and years learning traditional music notation to play music. For example, Virtual Piano's music sheets are so easy even a child as young as four can follow them. Striking the correct keys turns them green, and incorrect keys turn red as you progress in the music sheet. So social status, wealth and owning instruments are no longer a prerequisite to learning to play music.
Premium Membership of Virtual Piano enables individuals to monitor and improve their progress, achieve a global ranking and even create new music. Self-learning is a vital aspect of the membership, but it comes with many great benefits that focus the mind in a distraction-free environment.

The Scholarship programme will further enhance the learning experience for those keen individuals who don't have the means to purchase the Virtual Piano Premium Membership. So, whenever you buy a Premium Membership, you help someone in need get one too. We want to do our part in creating a fairer world where music is for all, not just a privileged few. So please join us in this initiative, as it's a win for you and a win for the person you can help.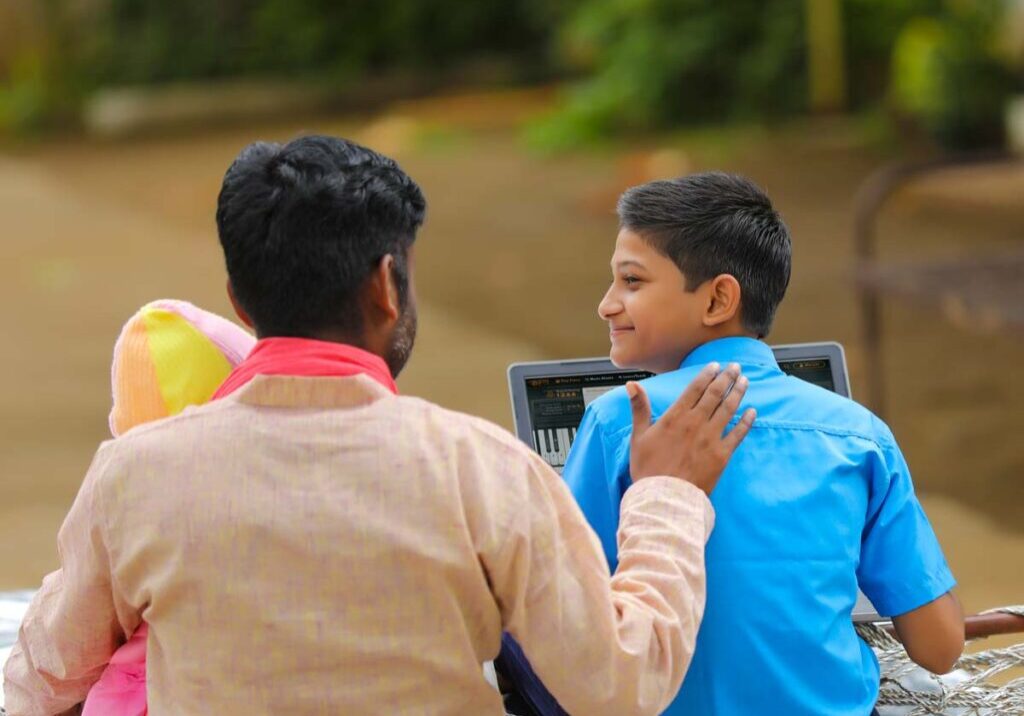 The

Qualification Criteria
The criteria for qualifying to receive a music scholarship from Virtual Piano is as follows;
Have a keen interest in learning music
To be in genuine need of financial support
Complete a short scholarship application
AWARD: PREMIUM MEMBERSHIP WORTH $48 USD
Complete the form to apply
Frequently Asked Questions

FAQ's
Just apply. The scholarship is for those who cannot afford the Virtual Piano Premium Membership. If you live in financial hardship, but you are very keen to learn to play music, then the scholarship is for you. All you need to do is to apply for the scholarship. Be honest and sincere in your application.
Virtual Piano Scholarship is the Premium Membership which provides the following benefits:
Analyse and improve your performance.
Build a pianist profile and get a global rating.
Learn, teach or just play using Virtual Piano's lightning-fast engine.
Experience Virtual Piano without advertisements.
Save your perfect learning environment settings on the piano so you can focus on the music.
Create music sheets and record your performances.
Compete in Virtual Piano competitions and live leagues, collect medals and rewards.
Use multiple devices with your preferred settings.
Enjoy additional flexibility like commercial use, production of piano music, sell your music etc.
This membership will be offered to you free of charge if you qualify for the scholarship. If you don't qualify for the scholarship, you can still get the membership at $48 USD / year by visiting the Premium Membership page.
No. You can apply for Virtual Piano's Music Scholarships anytime.
Once you apply, you will be notified by email if you've been granted a scholarship within a month. We review applications weekly and you may be informed sooner.

If you don't qualify for the scholarship, you can still get the membership at $48 USD / year by visiting the Premium Membership page.